R

ooms for rent/Kamer te huur/Zimmer frei
We offer 2 spacious nice furnished non-smoking guest rooms with roof terrace. Use of toilet, shower and bath in separate bathroom.
Using a fully equipped kitchen with gas cooker with oven, refrigerator and microwave. Cutlery and crockery available and internet connection as well.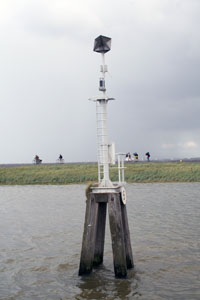 The apartment is located on a peacefull spot
in the center of Delfzijl, close to the harbour,
shops &, several restaurants.
Free parking next to the building (with the blue door).
For reservations contact;

Sylvia C. Ladage
Waterstraat 13-1

tel: +31 (0)596 850941
mob: +31 (0)6 1156 69 49
  
email: info@indelfzijl.nl